The New City Hotel has been serving Christchurch since the 1930's offering local and international visitors good old fashioned "Kiwi Hospitality".
Located in the heart of Christchurch, we are the last of the "Traditional Hotels" left in Christchurch's C.B.D
That makes us HISTORIC! In fact our original liquor license dates back to 1864.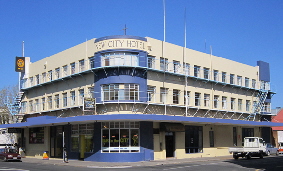 If you want a Jug, Handle or Quart of your favourite N.Z beer served from somebody with years of industry experience, then you're in the right place.
We KNOW you don't need a fancy glass or a coaster with your favourite beer with a fancy price to go with it.
If your travelling to Christchurch and looking for accommodation check out our Stay with us page
Browse our Web site for more information about New City Hotel. If you have any questions or would like to speak with a New City Hotel representative please
e-mail us at stay@newcityhotel.co.nz or call us at (03) 962 7910.
At New City Hotel, the customer always comes first.